Frisbee is a trusted professional messenger with unlimited archive depth. Frisbee combines the user experience of public messengers and functionality that is necessary for effective corporate collaboration.
Sustainable technology stack
You can create workspaces, public and private channels (groups), that can be divided up by tasks, units, forces, or whatever else is relevant
User management and invitation, data access configuration
There can be no unauthorized persons in correspondence.
Data is stored in the cloud, so you do not lose your message history if you change your device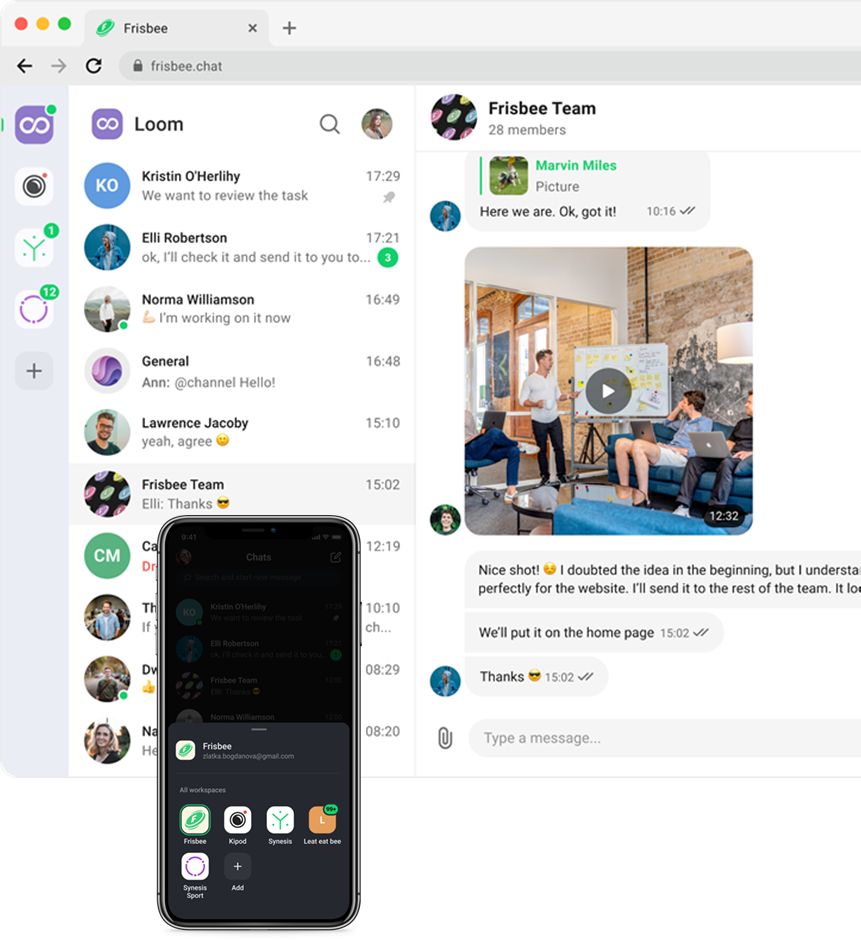 Transparency and security
Frisbee provides the strongest security for organizations looking to protect their communications and document sharing. Private cloud installation ensures that unauthorized persons cannot have an access to your information.
Frisbee has 100% open source code available for audit and is ready to be certified in the country of use, ensuring that there are no undeclared features. It is fully compliant with GDPR and ISO standards.
Flexible customization: organization style design (white-label) , own mobile application and domain for  web version, any language support.
Organizational process automation with built-in messenger tools. Possibility of integration  with third-party services and custom   chatbots.